It's been cold. We upgraded the duvet to the full 13 togs (it's one of those double-layer ones) plus a blanket on top and installed the electric blanket so that we could get into a lovely toasty bed.
The temperature hovered somewhere between -2 and +2 C all week, meaning that everything was covered in snow and ice until Sunday's rain washed most of it away in a slushy mess.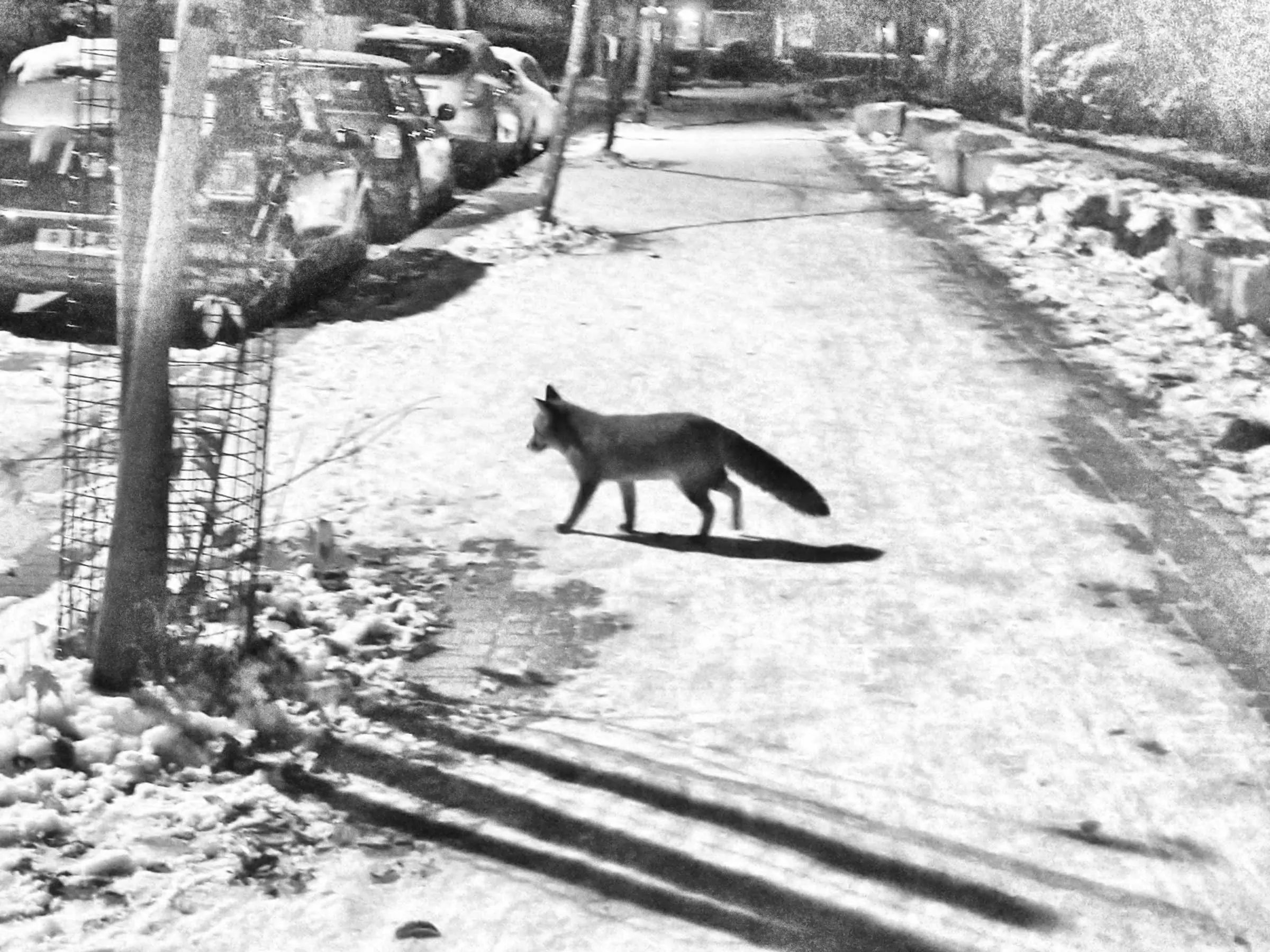 Still, neither of us slipped and broke anything, so that's a win.
LRUG was cancelled on Monday because of the weather (and its effect on transport), which was on one hand a shame, but on the other I was very glad not to have to venture out in the aforementioned weather.
On Wednesday, my sci-fi book club had the first in-person meetup for a few years (being remote initially due to covid but now also due to one member moving to Japan). We visited the Science Fiction: Voyage to the Edge of Imagination exhibition, which was OK but a little lacking in depth. It felt more like it had been built around whatever props they could rustle up, and didn't explore very much of the vast œuvre of sci-fi books and films out there.
But it was fun to see people and have a meal and a chat. The restaurant wasn't too busy, and they were kind enough to let us sit there talking and ordering pricey beers as long as we liked.
L— and I went to see A Christmas Carol at the Old Vic on Thursday. It was staged in the round, which is a bit unusual for that theatre, and the adaptation made good use of a simple stage with a few door frames and stacking blocks that pulled out of the floor. In one sense, you know what you're getting with that play, but the adaptation still felt fresh enough to be enjoyable.
I gave blood (for my 37th time) on Friday morning at the permanent donor centre in the Westfield shopping centre at Stratford. It's been there a few years, but as it's geographically relatively far, it never came up as a suggested location in searches, and I only discovered it by accident when I walked past on a rare clothes shopping trip. As any fule kno, the geometry of London is non-Euclidean (especially so for those of us who live near the river), and Stratford is both quicker and cheaper (zone 2 to zone 2) to get to than many places physically closer.
They took the haemoglobin test in my one remaining good finger that I could still unlock my phone with, which was a bit inconvenient. As I understand it, fingerprints are meant to stay the same over your life. Mine don't stay the same for more than a few months, and I'm constantly having to re-enroll a new set so that I can unlock my phone. I never knew this was the case until I had a phone with a fingerprint sensor.
I took advantage of being in a massive shopping centre at a quiet time to pick up Christmas presents for L—'s family. (I don't really hold with the tradition myself, but I was happy to bear some of the load.)
On Saturday evening, we went to a concert a whole five minutes' walk from our house for a rather special concert:
Musica Antica Rotherhithe present a programme of 16th and 17th Century songs, carols, motets and dances written in the Americas, from some of the first indigenous songs transcribed by Europeans, to sacred music and dances written by composers of Mexica and Incan heritage in Nahuahtl and Quechua. The centrepiece of the evening is Mexican composer Francisco López Capillas' as-yet unrecorded Hexachord Mass.
It's quite a privilege to be able to walk practically round the corner to hear some music that hasn't been performed in 300 years.
I still haven't been switched onto the controversial new Duolingo "path" interface. I wonder whether that's because I'm an outlier. A few weeks ago, they sent me my "2022 Year in Review", which included the statistic that I'm in the top 0.1% of learners. In other words, I've spent a lot of time on there: nearly a week this year alone. I've learned a bit, but it's also really effectively in learning to learn, which is a useful skill in itself: I can remember new words after seeing them only once or twice.
I lost half a day to a bug caused by the fact that instance variables in Ruby silently default to nil. Tony Hoare was right.
On Sunday, a day happily free of rail strikes and snow-related cancellations, we took the train to Biggleswade, a place that always reminds me of a certain ejaculation-prone fictional RAF Pilot, for a pre-Christmas meal with some of L—'s family. I encountered the card game of Newmarket for the first time. It seems to be widely known, but it was new to me.
I strained and bottled my sloe gin that has been infusing for about three months. It's really good, and tastes even better with the knowledge that I purloined some of the sloes from a golf course.