Today is ten years to the day since the first Rewired State "National Hack the Government Day".
James and I worked on adding graphs to the Office for National Statistics website.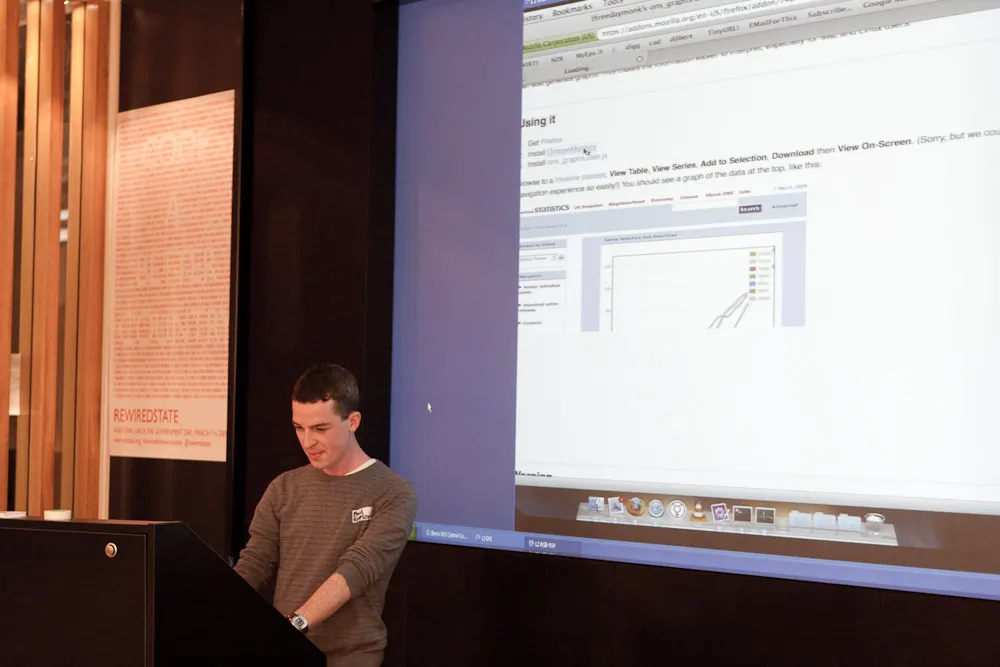 That was a more optimistic time, wasn't it? My hair was a bit darker then, but I still have that jumper.