Week 76: Two inch tape, what's that?
I put up a blind in my office window. It's just a simple white roller blind that cuts 30% of the light. It solves the problem that around late afternoon, the sun shines directly in and makes it unbearably bright and hot. Not every day, clearly, this is England, but often enough to be annoying. I can close the curtains, but then it's dark. Now, however, I can have daylight without that death ray effect.
The hardest part was finding a blind to fit the window: they are generally available in multiples of 20 cm, but this window is a preposterously wide 176 cm. 180 is too wide; 160 is too narrow. 170 is just right, but it took me a while to find somewhere that offered that width. The width also made it challenging to fit. I couldn't offer it up and mark off, but had to rely on measuring instead. It worked out in the end.
I should have done it ages ago, but we were talking about getting shutters installed, and those are expensive, and would limit our ability to put plants on the windowsill, so we stalled on that. But these blinds are very affordable, and easy enough to install, so I'm going to get some for other windows so that we can finally get rid of the hideous net curtains we inherited with this house when we bought it.
On Thursday, L– and I went to a talk, From Go Home Vans to Rwanda Asylum Deal – A Decade of the Hostile Environment, given by Kamila Shamsie and hosted by Migrants Organise.
The event was meant to take place at the British Library, but their events venue was out of service due to an electrical problem, and it was moved on the day to the Royal College of Obstetricians and Gynaecologists in Southwark. That was actually a much more convenient venue for me, as I was able to walk there.
The lecture was enraging and energising. Among other things, Shamsie made the point that in opposing these policies, we need to avoid falling into the trap of evaluating them by the government's own criteria. For example, if we say that the Go Home Vans were a failure because "only" eleven people self-deported after seeing them, we implicitly accept "good" and "bad" migrants, deportations as a success measure, and the use of the language of 1970s far right groups.
After the cancellation of the first attempt by the government to traffic people to Rwanda earlier in the week, the mood was defiant and upbeat, and I found it a bit heartening in these days of increasingly nationalistic politics.
Separately, I was also heartened to learn that some people are fighting from deep behind enemy lines, in the Home Office itself.
We went to the Royal Festival Hall on Friday to see Skunk Anansie. It was a hot evening, so we ate food from the market in front and passed the time before the gig with beers on the river front.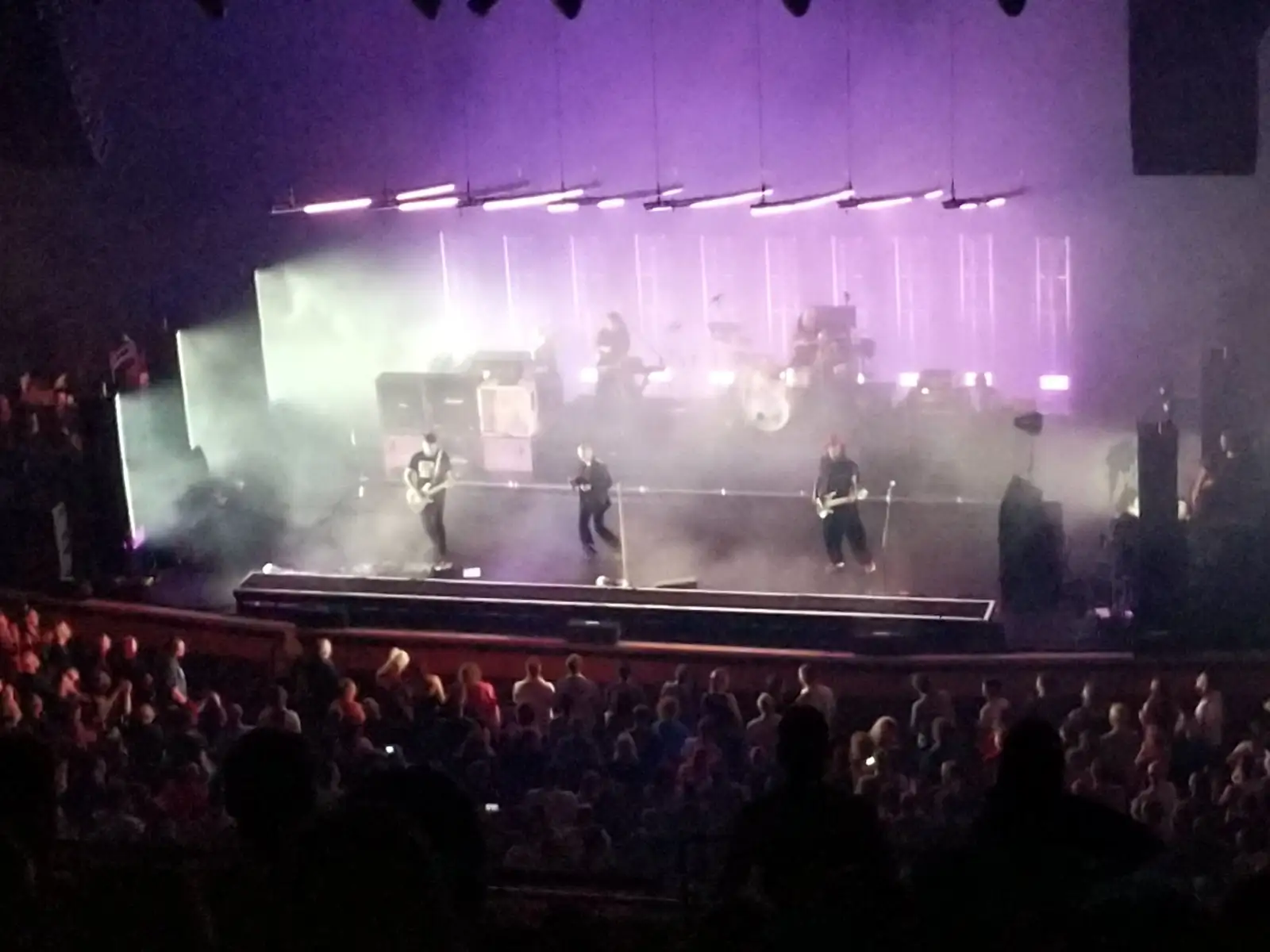 The band have been playing together (on and off) for something like 28 years, and it shows. There's something enjoyable about seeing people who are really good at what they do, and several decades of practice helps with that.
Most of the audience were, as you'd expect, of a similar age: people who had been teenagers in the 90s. There were a couple of good singalongs to Weak and Hedonism.
Skin remains a superb singer, with a commanding stage presence. At one point, she described how they had retrieved some old master tapes from an early recording session and were using the material:
"Two inch tape, what's that?" Fucking Google it, love.
The support act, Nova Twins, were fun – the bass player spent half the set bouncing up and down – and if anything even more redolent of the 90s than the headliner, although they're far too young to remember it.
I had a terrible night of sleep on Friday. It was too hot in our bedroom, and some neighbours nearby were in their garden until 2am laughing and talking loudly (in Greek, I think. Has anyone ever done any research on the relative volume of different languages? I have some hypotheses). It was too hot to close the window, but I did find some earplugs which helped a bit with the noise, though not with the heat. I'm glad it's been a bit cooler the past few days.