松島や
ああ松島や
松島や
Matsushima is one of the Three Views (三景) of Japan, according to a list composed in the 17th century. It's one of the places the poet Bashō sold his house and risked his life to visit on his 'Long Road to the North' (おくの細道).
Matsushima literally means 'pine islands', and that's what it is: a bay dotted with tiny islands weathered into sometimes-astonishing shapes, capped with luxuriant arboreal growth.
So what do they do, but build a great big ugly coal-fired power station there.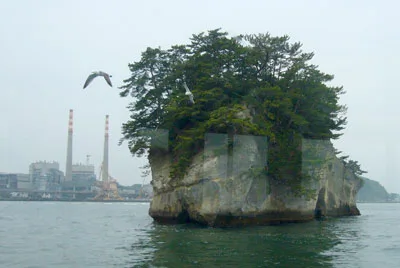 Ah, Matsushima! indeed. It's still a beautiful place, by the way.