Week 140: Fun with lasers
I had a chance to use the laser cutter at SLMS on Tuesday night to make some parts for my mandolin-banjo restoration. Apart from running off the edge of the sheet on one piece, it went smoothly, and I had enough spare ply to recut that part without needing another sheet.
Now that I've run through the whole process myself, including the usual struggles with industrial mystery meat interface design, I'll be quicker in future.
I went out to hang the laundry and found a dragonfly taking a rest on the washing line. It wasn't perturbed by my presence, so I was able to keep trying until I could take an adequate photo.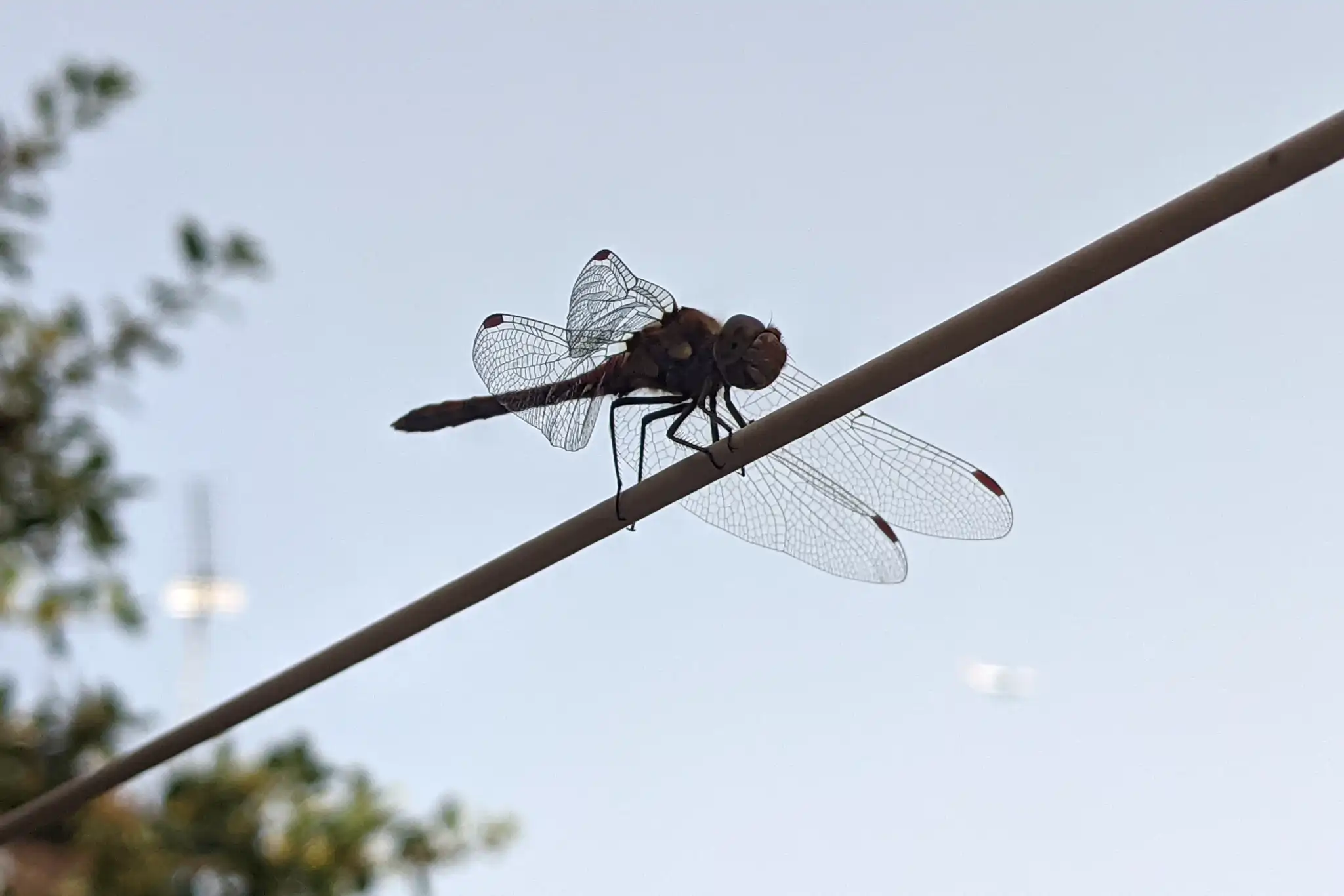 I walked down to New Cross on Wednesday night to see cotoba from Seoul, currently on tour in Europe. It was a roasting day, but luckily the New Cross Inn has effective air conditioning.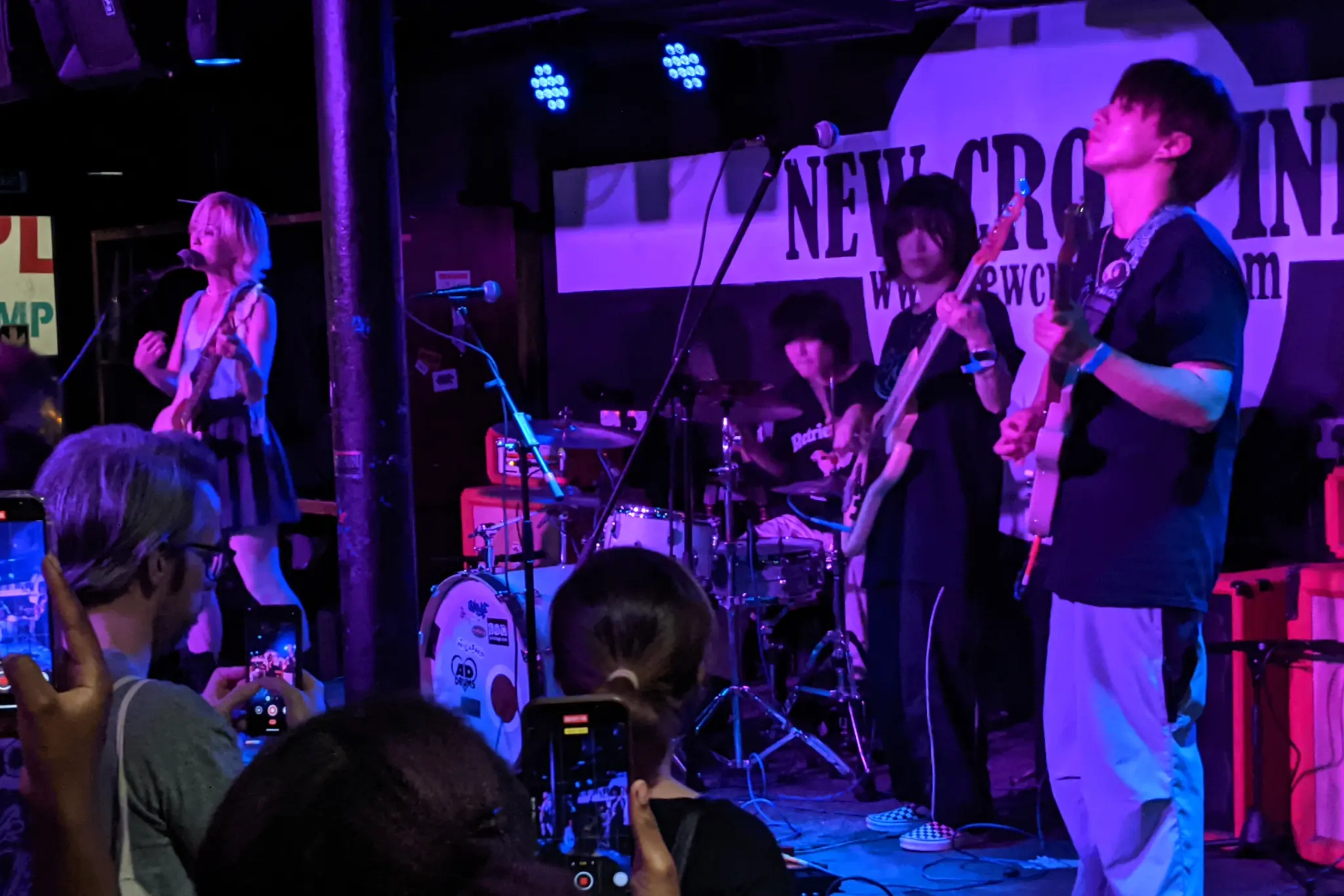 They put on a great show, and I had a brief chat with the singer DyoN Joo at the merch table afterwards while buying a t-shirt for myself and a CD for a friend.
—30 pounds … uh 삼십 파운드
—You know Korean?
—Not really! But cotoba is Japanese, isn't it?
—Yes, actually we all speak Japanese better than English.
So then we chatted in Japanese for a bit. The Japanese language has its own problematic imperialist history, of course, especially in Korea, but it's nice to use a mutual third language for communication that doesn't disadvantage either side, rather than English everywhere.
(Kotoba 言葉 means "word" in Japanese.)
It's also very pleasant to be able to walk home from a gig on a warm evening.
I went to karaoke with friends from Sanshinkai on Saturday night after our regular practice. We went to a place in Soho that has a complete range of Japanese songs, and an interface that appears to be built on a Nintendo Wii. It was the first time I've been to karaoke since I was in Japan in 2020. It was fun to be back.
Disasters always feel different when you recognise the location. It's not that I don't care when bad things happen in places I don't recognise, but there is something very real and immediate about seeing damaged buildings in Marrakesh and thinking, yes, I know exactly where that is.