I made a particularly good chana dal the other day. As requested by James, here's the recipe.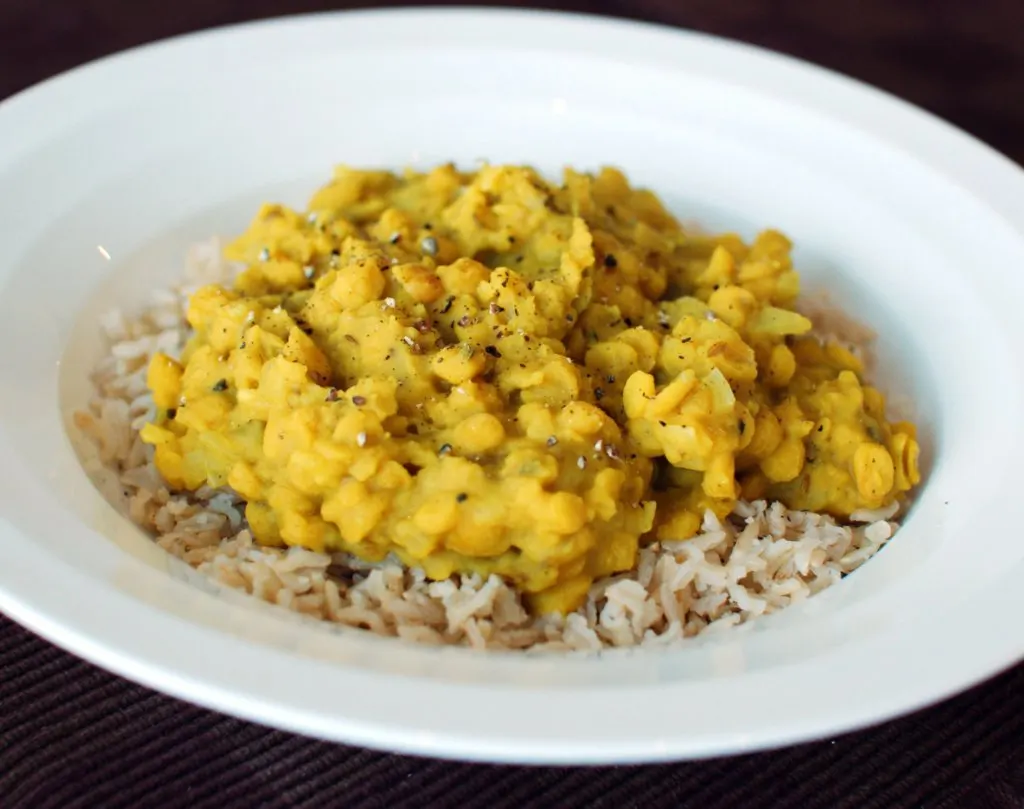 Serves 4 to 5 as a main course.
| | |
| --- | --- |
| 400g | chana dal (dried) |
| 1 | large onion (or equivalent), finely chopped |
| 4 or 5 | garlic cloves, chopped |
| 2 tsp | cumin seeds, lightly crushed |
| 1 tsp | fennel seeds, lightly crushed |
| 3 cm | ginger root, peeled and roughly sliced |
| 1 tsp | turmeric powder |
| 4 | cloves |
| 2 | black cardamom pods |
| 1 | star anise |
| 1 tsp | salt (approx.; to taste) |
| 1 tsp | chilli sauce |
| ½ tsp | garam masala |
You'll also need oil (I use groundnut oil) and water, and a deep pan with a lid.
The chilli sauce mentioned is my own, made by blending together about ten scotch bonnet peppers, a clove of garlic, half a teaspoon of salt, and white wine vinegar. It keeps well in the fridge—better than raw chillies, anyway.
Wash the dal and soak for several hours. Rinse again and drain.
Heat enough oil to cover the base of pan, and add cumin and fennel seeds. Stir for a few seconds, then add onions and garlic. Fry until the onion is soft, then set aside in a bowl for later.
Put dal, ginger slices, turmeric, cloves, cardamom, and star anise in pan with enough water to cover with a cm or so to spare. Bring to boil, then cover and simmer until dal is soft. Add extra water as required. Add salt near the end.
Remove the whole spices (I find chopsticks helpful).
Add the onion mixture (set aside earlier) to the dal, and stir in. At this point, you may need to add a little water to get the constituency you want.
Add chilli sauce, garam masala, and any additional salt to taste. Grind some pepper over the final dish.