The German chain Media Markt is a fairly good place to buy computer hardware and accessories. It's cheap and well-stocked. There are a few shops here in Belgium, and I'm looking forward to when their new branch in the centre of Brussels opens in the near future.
However, the Poles really went crazy when the first outlet in Poland opened: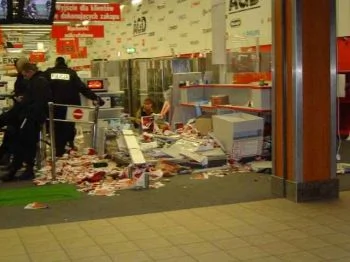 There's a whole series of photos on this German site.