We went wandering aimlessly around Kyoto today. Unfortunately, it was wet. When we arrived, it was raining only slightly; just enough to discourage the usual crowds, but not enough to cause even a nuisance. By British standards, it was practically a fine day!
However, the weather deteriorated further and further, making it more or less impossible to go anywhere that wasn't under cover.
Anyway, I thought that this photo I took captures the essence of Kyoto. Even in the rain.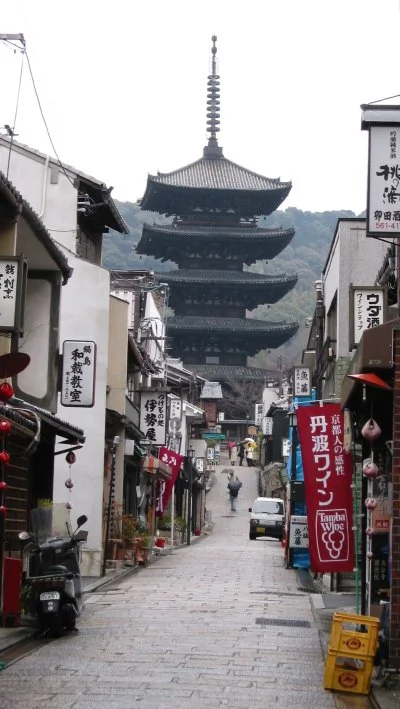 We're going to Okinawa next week. The weather forecast predicts rain then, too.